almost super-moon, Newcastle Beach NSW Australia 13 November 2016
Turning towards and turning away
Whether it's global political upheaval, worsening social injustice, natural disasters, personal stress, emotional pain, relational crises, or health challenges, we seem to be in a phase of intense turmoil right now.
Many of the communities around the world that I care about are struggling in relation to recent political developments in the US and UK.  And now the latest earthquakes and flooding in New Zealand are powerful reminders of our vulnerability, confronting the delusion that we are in control and challenging the belief that we can rely on anything external for our security.
I've noticed in myself these last few days, a shift from turning away, to turning towards.  After an initial period of shock and numbness, a renewed sense of purpose and determination is starting to emerge, helped by a whole range of articles, videos, resources and Buddhist readings that have been shared from many different sources.
So in this month's post, I wanted to include a few of these, with the hope that they might bring some inspiration, renewed courage, or just practical support for facing these current challenges.
---
Inspiring Buddhist teachings for difficult times
Pema Chodron
As human beings we share a tendency to scramble for certainty whenever we realize that everything around us is in flux. In difficult times the stress of trying to find solid ground—something predictable to stand on—seems to intensify. But in truth, the very nature of our existence is forever in flux. Everything keeps changing, whether we're aware of it or not.
https://tricycle.org/magazine/fundamental-ambiguity-being-human/?utm_source=Tricycle&utm_campaign=c816b6d659-Special_Newsletter_11_09_2016&utm_medium=email&utm_term=0_1641abe55e-c816b6d659-307269753
Jack Kornfield
When times are uncertain, difficult, fearful, full of change,
they become the perfect place to deepen the practice of awakening.
After viewing the elections, whatever your point of view,
Take time to quiet the mind and tend to the heart.
Then go out and look at the sky.
Remember vastness, there are seasons to all things,
gain and loss, praise and blame, expansion and contraction.
Learn from the trees.
Practice equanimity and steadiness.
Remember the timeless Dharma amidst it all.
Think of the best of human goodness.
Let yourself become a beacon of integrity with your thoughts, words and deeds.
Integrity in speech and action, virtue and non-harming brings blessings.
Remember the Noble Truths, no matter the politics or the season:
Greed, hatred and ignorance cause suffering. Let them go.
Love, generosity and wisdom bring the end of suffering. Foster them.
Remember the Buddha's counsel,
"Hatred never ends by hatred but by love alone is healed.
This is the ancient and eternal law."
The human heart has freedom in itself to choose love, dignity and respect.
In every circumstance, embody respect and cultivate compassion for all.
Let yourself become a beacon of Dharma.
Amidst the changes, shine with courage and trust.
Love people, and…
This is your world. Plant seeds of goodness
and water them everywhere.
Then blessings will grow for yourself and for all.
http://www.spiritrock.org/
His Holiness the Dalai Lama
"May I become at all times, both now and forever
A protector for those without protection
A guide for those have lost their way
A ship for those with oceans to cross
A bridge for those with rivers to cross
A sanctuary for those in danger
A lamp for those without light
A place of refuge for those who lack shelter
And a servant to all in need."
http://kalachakranet.org/text_his_holiness_dalai_lama.html
Gil Fronsdal
Equanimity, one of the most sublime emotions of Buddhist practice, is the ground for wisdom and freedom and the protector of compassion and love. While some may think of equanimity as dry neutrality or cool aloofness, mature equanimity produces a radiance and warmth of being. The Buddha described a mind filled with equanimity as "abundant, exalted, immeasurable, without hostility, and without ill-will."
https://tricycle.org/magazine/perfect-balance/?utm_source=Tricycle&utm_campaign=c816b6d659-Special_Newsletter_11_09_2016&utm_medium=email&utm_term=0_1641abe55e-c816b6d659-307269753
---
The current U.S. political situation – some commentaries
Bhikkhu Bodhi
Although, as a monk, I do not endorse political candidates or align myself with political parties, I feel that as a human being inhabiting this fragile planet, I have an obligation to stand up for policies that promote economic and social justice, respect for the innate dignity of all human beings, and preservation of the earth's delicate biosphere. By the same token, I must oppose policies detrimental to these ideals. I see politics, not merely as a naked contest for power and domination, but as a stage where great ethical contests are being waged, contests that determine the destiny—for good or for ill—of everyone in this country and on this planet.
https://buddhistglobalrelief.me/2016/11/09/a-trump-presidency-need-not-be-the-end-times/
Van Jones
Van Jones is a CNN political contributor, regularly appearing across the network's programming and special political coverage.  He has founded and led numerous social enterprises engaged in social and environmental justice.
Van reminds us that we have 70 days before the president-elect Trump takes office, and suggests that in these next two weeks we prioritize three things:
1. grieve and heal;
2. gather information;
3. build community.
"It's ok to take time to grieve and heal" … then "We gotta play our cards right.  Our most important card is you.  We need you … You can turn the TV off, turn the radio off, stop going online .. you can binge-watch some stuff, you can go exercise, do whatever you need to do, get some cuddles in, get some snuggles in, and heal a little bit, and grieve a little bit … And then from an authentic place, not pushing … not 'I gotta do this, I gotta do this, I gotta do this' – that's gonna give you a bunch of do-do, and we're not trying to do do-do – we want you to BE … and be connected to who you are, and why you care so much, and why you love folks so much.  We want you to be deeply grounded, deeply connected, so we can make wise decisions going forward."

Connect and strengthen our communities
The Work That Reconnects (WTR) is an open-source body of work that has its roots in the teachings and experiential methods of Joanna Macy. It is a process of group work that uses experience based activities to help participants connect with one another and with the intelligence, self-healing powers of life on Earth. The goal of the WTR is to "enliven" and motivate participants to play an active role in the creation of a life sustaining society.
While the primary focus of the WTR is deep ecology and environmental activism, the process of sequencing used within the WTR (called "The Spiral") can be a valuable tool in building racial awareness, as well.
https://whiteawake.org/self-education/wtr-spiral/
Stand with Standing Rock
https://nodaplsolidarity.org/
This site is dedicated to supporting the frontline, indigenous led resistance to the Dakota Access Pipeline. We hope that this site will make it easier for allies from around the world to take action against the institutions that are attempting to construct the pipeline.
Please join in taking sustained action in solidarity with the Red Warrior Camp and the Camp of the Sacred Stones.
---
New Zealand 2016 earthquakes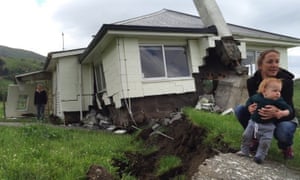 Damage done by an earthquake at Bluff Station between Blenheim and Kaikoura in New Zealand. Photograph: Alex Perrottet/RNZ
Earthquake support information
An extensive list of web links providing high quality information to assist you, and those you support, through tough times following Earthquakes and their Aftershocks. This includes for children and young people.
http://skylight.org.nz/earthquake+aftermath+support
WHAT TO DO NOW
Some suggestions from Dr Sarb Johal, psychology professor at Massey University
* Follow a normal routine as much as possible
* Eat healthy meals – be careful not to skip meals or to overeat
* Exercise and stay active
* Help other people in your community as a volunteer – stay busy
* Accept help from family, friends, co-workers, or other people you trust – talk about your feelings with them
* Limit your time around the sights and sounds of what happened – don't dwell on TV, radio, or newspaper reports on the events.
HOW TO REMAIN OPTIMISTIC
* Support one another, especially family members and your community
* Provide emotional support – comfort each other
* Carry out practical tasks – tackling the jobs that need to be done a bit at a time and counting each success
* Share your experience and feelings with others – a bit at a time when it is right for you – and have sensitivity for what the listener or audience (like your Facebook or social media friends) might be prepared to hear at that time too
* Look after your own and your family's general health – rest, exercise, food and company all help.
http://www.stuff.co.nz/life-style/well-good/inspire-me/86488820/earthquake-how-to-stay-positive-in-shaky-times
WAYS TO HELP
Wanting to lend a hand, or provide some type of assistance after NZ was shaken just after midnight on Monday?  Here are some ways you can help.
http://www.stuff.co.nz/national/nz-earthquake/86453967/ways-you-can-help-out-after-the-november-earthquakes
May all beings be safe … healthy … happy … free …